International Support

Tactical Air Global
Tactical Air Global specializes in advanced tactical training. Of the many Air Forces in the world, very few can actually afford dedicated, modern tactical aircraft flown by highly qualified and proficient instructors.  We leverage our vast combat and training experience to provide the quickest improvement in combat capability for partner nations across the globe. In recent years the ability for the US Air Force to provide training and mentoring has decreased due to budget and operational tempo. Tactical Air Global fills that gap. We can provide tactical aviation expertise across the spectrum of military needs.

Global Services
Leadership, Strategy & Expertise
Tactical Air Global meets your specific needs in the most cost effective way possible. We are particularly well positioned to offer assistance to nations looking to increase their interoperability with U.S., NATO, and Coalition forces to promote strategic partnerships. Our leadership and instructor cadre offer extensive experience as leaders of Joint and Coalition Forces in real-world contingency operations, having amassed over 4000 combat hours as strike leaders, mission commanders, Air Wing Commanders and Marine Aircraft Group Commanders.
Air Operations
Tactical Air Global Commercial Air Services
We are especially well qualified to help you develop in-depth fighter aviation experience, starting with initial flight training and academics, all the way through graduate-level tactical fighter aviation and electronic attack training programs that can become self-sufficient within 2-4 years.
Tactical Air Global services consist strategic consulting and advisory services, air operations training, English aviation language training and aircrew candidate pre-selection and screening. We also offer basic to advanced instructor and weapons training in night vision, advanced sensors and precision guided weapons, as well as joint terminal attack controller(JTAC) training. Tactical Air Global flight training can be provided in the US in Tactical Air aircraft or in your country utilizing your aircraft.
Tactical Air Training
We offer specific training in the following systems and programs:
Simulator academics and courseware development
Primary flight training and academics
Fighter Lead-in Training
Weapons School creation or support
Adversary support
Night-Vision Goggle Training
Close Air Support Training
Contracted Maintenance Support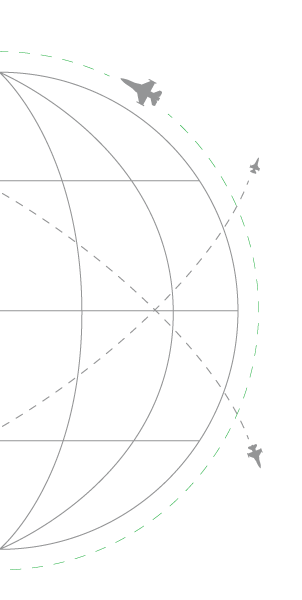 Qualified & Experienced
Tactical Air Global Experience
Our staff of permanent, full-time employees meet the following qualifications:
Experience: Tactical Air Global pilots average more than 3,000 flight hours in fighter aircraft
Qualifications: 21 former Weapons School Instructors
Unparalleled expertise in Train-the-Trainer skill sets
Tactical Air Global has successfully assisted a broad range of global militaries. We have experience in an unmatched variety of programs and aircraft, including the F-16, SU-27, the F-5, and the A-29.
Security
Security Solutions
Tactical Air Global's  experience working with governments across the globe combined with the defense experience resident in our cadre of outstanding people has enabled us the opportunity to develop unique solutions for our Customers.  Our security solution assists government leaders is securing their countries and borders through the use of a set of advanced technologies which enable enhanced situational awareness.  Combined together the solution provides unparalleled monitoring capabilities that are unclassified and exportable.  Please contact Tactical Air Global to learn more.