Tactical Air Service Offerings

Advanced Capabilities & Expert Solutions (ACES)
Tactical Air delivers the most credentialed and combat-seasoned tactical aviation expertise available for Department of Defense and industry customers.
We provide expert solutions:
Aviation Expertise
Combat Capability
Technical Publication Development
Training
Tactics Development
Tactical Air Consulting
Advanced Capabilities Expertise
Our experience-level and in-depth expertise sets us apart and enables an unmatched level of tactical knowledge across the company. Tactical Air provides the most qualified, current, and combat-experienced military aviation experts in the industry. Our consultants are former Strike-Fighter, Electronic Attack and Airborne Early Warning Weapons School Instructors, Test Pilots and Fleet Aircrew, and Acquisition Professionals. Having served as Training Officers, Weapon School Commanders, Squadron and Wing Commanders, we have full spectrum level of experience. We provide the benefits of a cost-effective commercial center-of-excellence, mirroring the mission areas of an operational Fighter Weapons School.
With our operationally current cadre of instructors, we maximize combat capability by providing warfare analysis and assessments, weapon system technical publications and aircrew and academic training services. Tactical Air also provides operational test support, subject matter expertise, and tactics development and evaluation across the spectrum from procurement to Fleet introduction.  We effectively bridge the gap between warfighters, acquisition professionals, engineers, and industry to optimize combat capability.
Tactical Air Publications
Technical Publication Development, Revision and Maintenance
Our operational and systems expertise gained as Test Pilots, Weapons School Instructors and Acquisition Professionals, combined with long-standing professional relationships with the Warfare Centers of Excellence allows Tactical Air to either assist in the development of technical publications or independently develop them for our customers.
We author manuals that establish the technical and tactical baselines for employment of US Navy, US Marine Corps, US Air Force and partner nation tactical fighter weapons, systems, and avionics.  We develop the technical information publications for the F-35, F/A-18, EA-18G, and E-2C/D aircraft and associated weapons and systems.  These publications provide the in-depth information that enables aircrews to employ weapons and systems to their design potential.
Tactical Air Training
Tactical Systems Employment Training
The Tactical Air Team is composed of professional training experts that rely upon their experiences as Fighter Weapons School Instructors, Fighter Weapons School graduates, and Fighter Replacement Unit and Fleet Replacement instructors to provide training that mirrors that of the operational centers of excellence.
We provide the latest strike-fighter system and fighter mission briefs for DoD and industry customers.  The lectures provide the recipients with a thorough understanding that allows them to improve their system design and pilot-vehicle interface technology.
Tactical Air's group of current instructors also deliver weapons school caliber training to aircrew.  The training provides briefings and training on new weapons system software to the initial fleet aircrew instructors.  Tactical Air also supports initial fleet introductory training for new weapons, such as the Joint Stand-Off Weapon, (JSOW) C-1, providing training and support both ashore and afloat.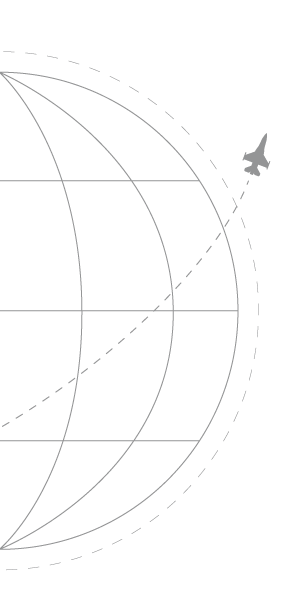 Operational Excellence
Operational Test & Tactics Development Support
Tactical Air's experience in assisting DoD Customers in development of fighter aviation tactics and assisting in evaluation is a unique distinction in the industry.  Our team provides Subject Matter Expertise for requirements development, operational test and evaluation support, and full participation during test exercises.  We design and manage experiments to gather data and make informed recommendations for future fighter employment tactics, techniques and procedures (TTPs). Successes include ongoing F-35 Operational Test support, as well as studies on F/A-18 IR Vulnerability, Littoral Surveillance Radar System (LSRS) to Standoff Land Attack Missile-Expanded Response (SLAM-ER) Targeting, Link 16 Survivability, H-60 Survivability, Digitally Aided CAS and the APG-79 Interim Tactics Guide (ITG).